If you would like to supplement this teaching we also have Standing in His Righteousness : The Power to Heal Relationships available in paperback and Ebook and Soaking in His Righteousness MP3 or CD set.
"Standing In His Righteousness," is a 20-day guide focused on relationships. On each day, you are walked through devotions and scriptures to draw you into a greater understanding of learning to stand in the righteousness that Christ has given you through your death, burial and resurrection in Him.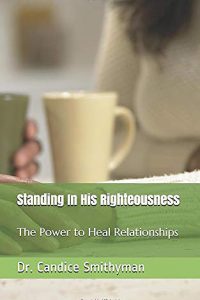 Soaking in the Presence of God bring healing and restoration.
Demons will flee, love and acceptance will overwhelm you, healing will come, and your righteousness will rise as the noon day sun.  Direct from the throne room of God come soft piano sounds and prophetic declarations and utterances with a prophetic activation where Dr. Candice takes you on a heavenly visit to the Royal Banquet Table in heaven.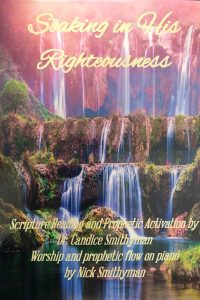 Subscribe to our mailing list